SquarePeg have stumbled upon the ultimate networking equation:
Networking multiplied by ten, plus a huge dose of positivity plus YOU and EUREKA!!! You have one of the most exciting, positive, high energy networking events you will ever attend…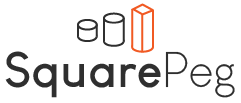 If you have ever been to a SquarePeg event then we will see you there, If you are yet to experience it then we can't wait to meet you. It's a safe positive place where EVERYONE fits in. We are all different, some are square, some circles, triangles or squiggles. All shapes will fit in perfectly and we will ensure that you make useful connections and collaborations. We always have a theme at out events, there is always interesting discussion and debate, and we will inspire you with a key speaker – in a culture of knowledge share and collaboration.
Theme for our Sheffield Event is ETHICS and Business
The concept of doing things right and doing the right thing will be discussed…
Some of the subjects we will explore:
Ethical Marketing and Sales
Aligning your business with ethics
Corporate Social Responsibility
The benefits of being an ethical organisation